WELCOME TO THE
SwindonFC1879.com

SHOP!

We normally carry an extensive selection of Town programmes from the period 1986 to 2006, but unfortunately essential structural work needs to be carried out at our premises and access is not possible to the programme stock.
Normal service will resume on Monday 3 April.

Sorry, apart from books, we don't sell anything which is less than 10 years old ! If you need a programme from the current season, it should be obtainable from the Swindon Town club store.

We purchase Swindon Town programmes and memorabilia, but only pre-1960 items. Please e-mail us at shop@swindonfc1879.com if you have something that you think may be of interest. But please note that we do not buy or sell personalised items, i.e. Harold Fleming caps, Steve White shorts, signed balls, etc.

NEW ITEMS IN STOCK!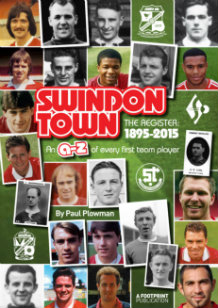 The Register 1895-2015
by Paul Plowman
£23.50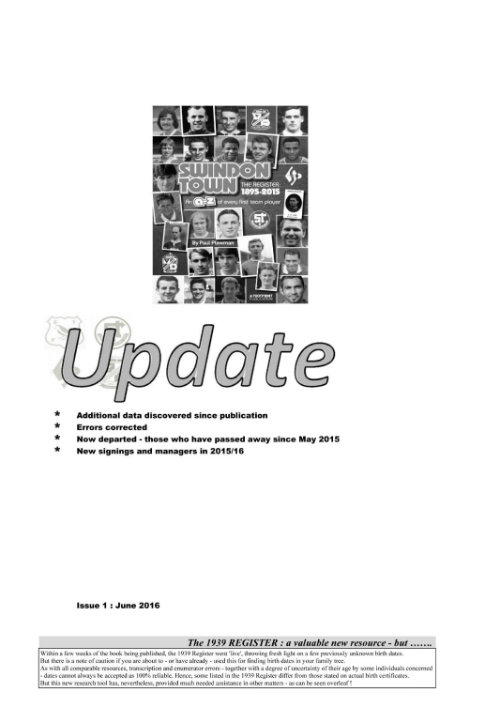 The Register : Update Issue 1
by Paul Plowman
£1.95
All prices quoted in the shop include free postage and packing to UK addresses.
IF YOU ORDER 5 OR MORE PROGRAMMES, the postage cost will be consolidated to reduce the amount you pay - and you will get at least the cheapest one free !
Programme orders within the UK totalling more than £20 will be sent by recorded delivery at no extra cost to you. For programme orders within the UK totalling more than £30 please read our Delivery Policy (at the foot of this page).
For orders outside the UK, please specify International Shipping at the checkout and you will be advised of the postage and packing costs.

NO E-MAIL ADDRESS ? NO PROBLEM !
You can now ring on the number below and pay by debit or credit card

SWINDONFC1879.COM (prop P A Plowman)
PO BOX 145, SWINDON, SN3 4YZ.
Tel: 01793 238618